Gooding Contractors has been providing custom, quality construction services to Beaufort and the South Carolina Lowcountry since 1970.
Construction Services Provided:
Custom Single Family Homes
Renovations and Additions
New Residential Developments
Multi-Family Housing Units
Customer Satisfaction is our Priority
Through years of experience, we have the knowledge, organization, professional staff and competitive pricing that customers are seeking in today's construction market. Our high standards, dedication to quality project management and construction practices, and our commitment to our customer's needs make up the foundation of our business practices.
Our Customer Service Goals
Understand clients needs & requirements

Provide design development input and resources

Collaborate with the project designers

Design and construct to meet our clients budget

Produce detailed project specifications 
Produce accurate estimates & allowances 

Assist with finish item selections

Employ qualified staff & workmen

Comprehensive project management services


Guarantee all of the completed work
Kitchen Design Inspirations
Brad Bowden and Lance Gooding completed our beautiful Habersham home in 2013. Three years later, there is not a day that we walk in that we do not marvel at its beauty, style and quality workmanship.
They stand by their work and most importantly take continuing personal pride in the homes they build. We've not met anyone else who has experienced this level of pride of work and partnership from a builder. They provided us with factual and concrete plans, paperwork and strategies to show us how we would get to a completed home on time and within our budget.
Our houseguests have consistently marveled at the high level of workmanship throughout our home. Working with Gooding Contractors was as near a perfect experience as we could have expected. We would recommend them without qualification.
Craig and Susan Disher
We contracted with Gooding Contractors to build the Mansion Flats and were very pleased with the outcome. This was both a unique product and a complicated project. The highly qualified team they assembled was able to help us determine our overall development strategy and take on roles typically outside the venue of a GC. We look forward to capitalizing on the relationship we have built.
William A. Winburn, III
Over the years, we have built three houses and five businesses with general contractors. As most people are aware, these can be stressful and even contentious situations. However, our experience with Gooding Contractors was by far the most pleasant and resulted in a wonderful home. Often, visitors to our house have complemented the intricacy of the woodwork, the quality of the workmanship, and the beauty of the exterior.
We would recommend Gooding Contractors highly and with no qualifications to anyone wishing to build a fine home.
Alan and Ann Kushner
...Brad Bowden, Lance Gooding and Kate Dennison worked many hours helping us decide which of our many ideas were doable. We lived nearby during the process of tree removal to the final steps of completing our beautiful home. The quality of our build is beyond our best comprehension. Ten months after our move-in was Hurricane Matthew and our sweet southern cottage stood proud and strong when we returned after the evacuation. It was not always an easy process but now we smile and know the Gooding team led us well through our great investment and lovely residence.
Carl and Nancy McClure
Ready to start your project with Gooding Contractors?
Gooding Contractors offers distinctive properties for sale.

Commercial Construction Services
Our Unlimited SC General Contracting License allows us to construct any type or size commercial project for your business needs. Contact us today to discuss how we can partner with you and your design team.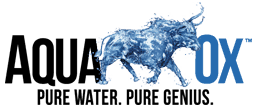 Gooding Contractors is the local supplier of AquaOx Water Filtration Systems